Gift-giving is an art. Faced with choosing a personal gift for a friend who is also a business contact, how, when and what's appropriate are gray areas. The questions are complicated by corporate gift guidelines at some companies.
On the upside, what could be bad about recognizing a promotion, celebrating a new baby or observing a birthday?
"It's always great relative to an event, a wedding, (or) to celebrate a promotion," said Michael Sarafa, president of the Associated Food Dealers of Michigan in Farmington Hills.
Not surprisingly, he like to give baskets of nuts, chocolates, figs, dates or wine, but only if he knows the giftee enjoys it. Fresh lobster or seafood is good as long as you tip off the recipient in advance of the delivery, he says.
"You can never, ever, go wrong with food – for babies, for parents, even for funerals. … You won't offend anyone and it will be used up," Sarafa said.
Knowing a gift will be welcome is part of the decision to send a personal gift, as well as a sign that the relationship is really personal, not just business.
"We only present personal gifts to special long-term clients who have supported us through good times and bad," said Anna Giammarco, chief administrator of Cubellis Marco, a Northville retail architecture studio. "We're not extravagant. We're down-to-earth here. Still, we like to acknowledge store openings, or a first grandchild."
Most clients of Cubellis Marco own food markets, so food baskets are out. Instead, Giammarco gives a basket of baby food to mark a birth or frames the original color rendering of a store design for a grand opening.
In financial services, even personal gift-giving is regulated.
"The boundaries of gift-giving etiquette are gray," said Michael Cole, vice president, technology industry group at the Bank of Ann Arbor. Personal gift-giving "depends on the level of the relationship, and on regulatory standards for financial services. We need to be aware of those. Large gifts aren't allowed."
That goes for gifts he receives from clients who are friends, as well as gifts he gives, Cole said.
The same limits apply to public companies, said Christine Morrisroe, a spokeswoman for Ford Motor Co. She's observed huge changes in personal gift-giving over her public-relations career.
"In the old days, we would just deliver things to people's homes, or go to a ball game or concert, then out to dinner with husbands and wives. Now everybody pays for their own ticket and splits the bill," Morrisroe said.
"It's not easy to do at all today because of rules, especially in public companies. It ends up being a nice lunch and a card. Smaller companies can do more. Owners can decide what's right for themselves."
A personal gift for new parents may be as simple as a baby bib or as elaborate as a blue box from Tiffany's, depending on how the giver values the relationship, said Gayla Houser, director of business development at the Detroit law firm of Miller, Canfield, Paddock and Stone plc.
"Something casual can still be personal, thoughtful, an acknowledgement of a life-changing event without being decadent," she said.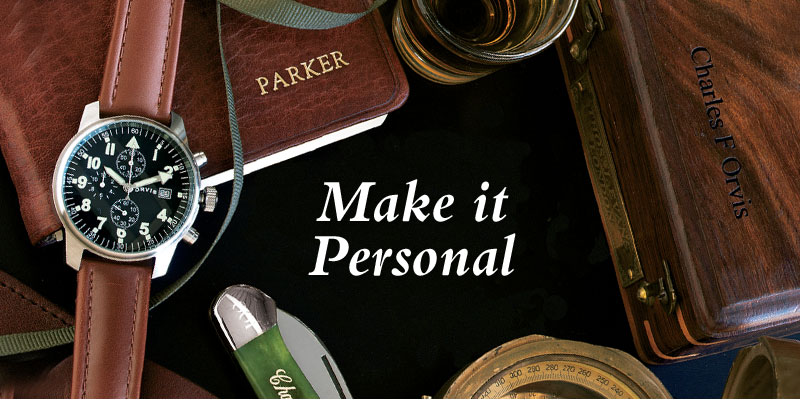 R. Sue Dodea, director of development and communications for Novi-based Paralyzed Veterans of Michigan, agrees that casual gifts are good, especially something the recipient can use that doesn't create an obligation.
Gift-giving is rare in the nonprofit sector, she notes.
"What to give depends on the occasion. I may enjoy meeting (someone), and know she collects cow-themed objects. Later, on an out-of-town trip, I see a cow sculpture. I'll spend the $8.98, as long as I stumbled across it somewhere where she would never see it. Let's build a bridge," Dodea said. "I wouldn't buy her a nightgown in a cow print."