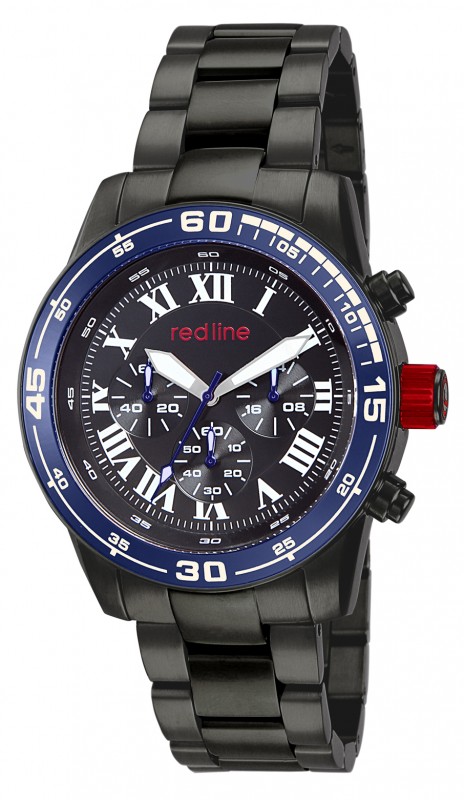 Many people today use cell phones to keep track of time. But you can't possibly dig out your mobile phone from your pockets or a purse each time. The situation may not provide for it. But, can be done with just a flick of your wrist. It's easy and convenient. In today's world, a wrist watch is no longer used to just check the time with various other means to do so. They are a popular fashion accessory which is used to describe an individual's personality.
For this purpose, the Invicta watch company is proud to present its wide range of collections of great quality and style, but made available both to the average and the rich people. If you are looking to buy a watch that will suit well for work and also play, this Invicta watches review will leave you with great choices in the end.
Invicta Men's Sea Hunter collection
This timepiece will take to another world. The classy appearance includes meteorite dial in silver and a coin edged bezel that displays a diver's scale. This is very suitable to use on land, in water and even in the skies.
Invicta Women's Sub Aqua Noma III
Now, this is one gorgeous watch. Its dial is distinctive pink like the mother of pearl. It goes well with a woman who skips happily with the thought of her next adventure. It is complete with a genuine white leather strap making it appear divine and elegant.
Invicta Vintage classic Swiss for Men
Going classic is the best style option any day and any time. It never gets old. This Vintage collection from Invicta looks like something precious passed down in your family generation. It has a silver stainless steel case that is surrounded by a blue sunray dial. Arabic numerals are used at the hour positions instead of the commonly used English numerals. It looks complete with multiple clasps and links of a silver toned bracelet.
Invicta Angel Jellyfish for women
This collection is available in various colors of great style. It is perfect for any woman who wants a tint of color in her accessories. The colors include grape, cherry, pink daiquiri, kiwi, tangerine and many others. It is apt for an office meeting and also for sports.
Invicta Quinotour Russian diver for Men
Now, this has a state of the art craftsmanship. They are automatic and require no battery. They are powered from the kinetic energy of your arm movement. This collection was launched as a tribute to the very first timepieces whose making started off the Invicta brand about two centuries ago.
You can go through their official website for Invicta watches review before making any decision. Its collections have been praised since 1837 when it was founded by a Swiss watch maker named Piccard. The company was built with the motto to make Swiss watches affordable to all classes of people. His descendants through the century have kept up to his vision by manufacturing high quality and stylish timepieces